Recently, I had a chance to visit Istanbul, Turkey, in the month of November 2022, and this time I decided to rent a car in Turkey from Istanbul Airport.
The process at Istanbul Airport is pretty efficient and quick! Just choose your desired vehicle, provide your driving license, and pay to start your beautiful journey. For more detailed information on how to smoothly rent a car in Turkey with your Indian driving license, read all the important details below.
How To Rent A Car At Istanbul Aiport Turkey?
The Istanbul Airport and Sabiha Gockcen Airport in Turkey have multiple offices of various car rental companies like GreenMotion, Avis, Europcar, Hertz, and many more. Different rental companies offer various packages with varying prices and vehicles.
These car rental companies are located just outside the arrivals and departures area. A complete section of the airport is dedicated to all of them. Personally, I highly recommend GreenMotion for their top-notch self-drive car rental service in Turkey.
GreenMotion is present at both Istanbul Airport as well as Sabiha Gokcen International Airport. They offer hassle-free service with great customer service and top-notch clean/sanitised vehicles.
Additionally, you can also use DiscoverCars to compare the prices and car categories of multiple car rental companies in Turkey.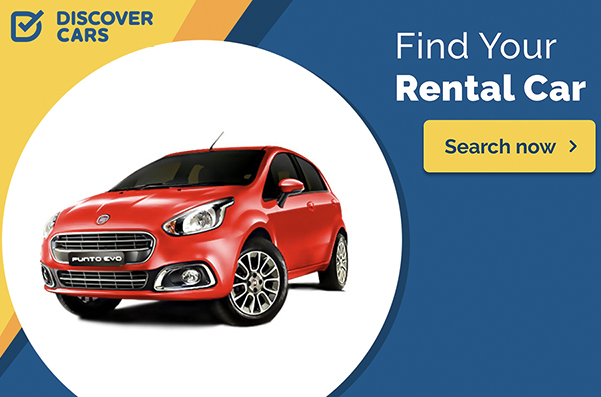 5 Things To Know Before Renting A Car In Turkey
Do take note of these 3 things before renting a car in Turkey –
Credit Card and Valid Driving Licence – A credit card and a valid driver's license are a must to rent a car in Turkey. You also need to be above 21 years of age to rent a car under your name legally. Some rental companies may also require an International Driver's Permit (IDP). It's best to check with the specific rental company you plan to use for their specific requirements.

Do read my blog on How To Apply For International Driving Permit (IDP) in India to learn more about the application process.
Insurance: Make sure to read the fine print and understand the terms of the rental agreement, especially in regard to insurance. It's usually best to purchase full coverage insurance for added protection and safety. Some rental companies accept only credit cards for a security deposit. However, there are a few that accept debit cards as well.
Cost: Consider all costs associated with renting a car in Turkey, including the base rental rate, taxes, fees, security deposit and any additional insurance/coverage or services you may need. Compare prices and packages from different rental companies to find the best deal for you.


Car Condition – Make sure to thoroughly check the car before you accept it for any damage, scratches, dents, or faults. I would personally recommend you capture a full video of the vehicle before accepting it.


The minimum age to rent a car in Turkey is 21 years.
Road Trip Ideas In Turkey
There are many great road trip ideas in Turkey, depending on your interests and how much time you have.
Here are a few road trip ideas in Turkey to consider:
The Turquoise Coast: This coastal route stretches from the Aegean to the Mediterranean and is known for its beautiful beaches and turquoise waters. Along the way, you can visit the ancient city of Ephesus, the mountain village of Oludeniz, and the Blue Lagoon.
Cappadocia: This region in central Turkey is known for its fairy chimneys, hot air balloon rides, and underground cities. You can take a scenic drive through the region and stop at landmarks such as the Göreme Open Air Museum and the Uçhisar Castle.
The Black Sea Coast: This region in northern Turkey is known for its lush forests, waterfalls, and traditional villages. You can drive along the coast and visit the Sumela Monastery, the Rize Tea Museum, and the Ayder Plateau.
The Taurus Mountains: This mountain range in southern Turkey is home to stunning landscapes, such as the Alara Castle, the Manavgat Waterfall, and the Aspendos Theater. You can also visit the ancient city of Perge and the Kursunlu Waterfall.
Yuvacık Barajı – A beautiful valley with a bluish-green lake settled in the midst of green pine-capped mountains. It's a 3-hour drive from Istanbul and a 25 minutes drive from Kocaeli.
Now that you have all the information you need, nothing can stop you from discovering this beautiful country with amazing scenic beauty. And don't forget to check out the various road trip ideas in Turkey for an unforgettable journey. Travel safe!
---
Also Read –
Self Drive Car Rentals Mumbai – Revv Or MyChoize? Important Things To Keep In Mind Before You Rent Your Next Self Drive Car!
Now Rent A Car In Poland With An Indian Driving License: A Step-by-Step Guide!